Sink Styles To Consider For Your New Kitchen
1. SINGLE OR DOUBLE BOWL
The basin of a single bowl sink is larger than the basins in a double bowl. This can be a benefit when you are washing large pots and pans. However, a double bowl sink allows you to soak dishes on one side while using the other for food prep. Single or double? It's a personal preference. Carefully consider your daily habits when deciding which type of sink you want in your new kitchen.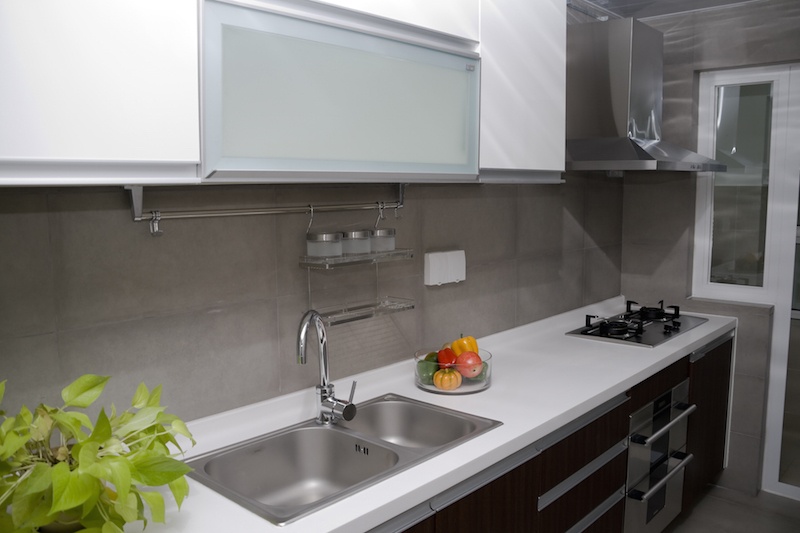 2. SELF-RIMMING OR DROP-IN SINKS
A self-rimming, or drop-in, sink's weight is supported by a rim that extends above the countertop surface. This type of sink is available in stainless steel, porcelain or enameled cast iron and is the easiest type of sink to install.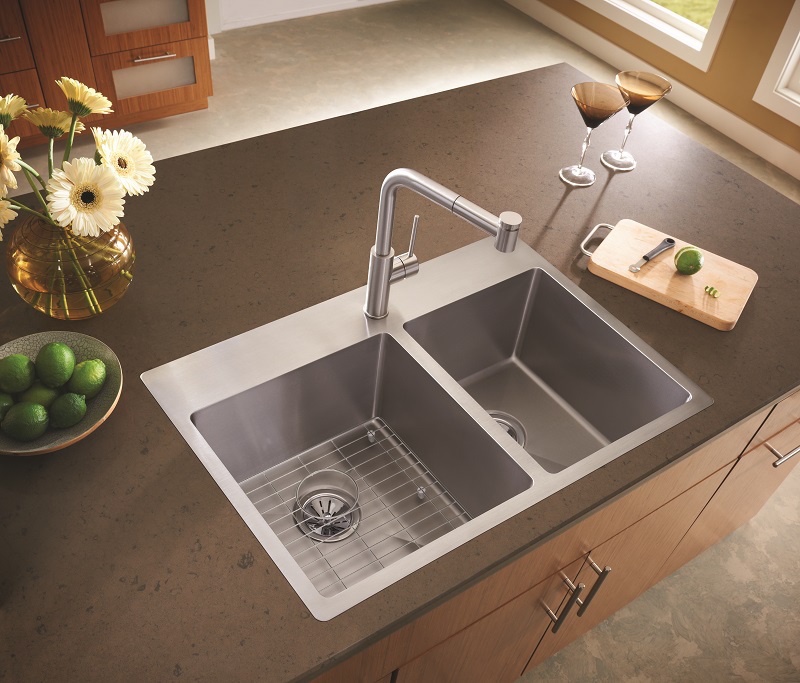 3. UNDERMOUNT SINK
An undermount sink allows for an uninterrupted surface between the countertop and the sink. This seamless design allow for easy clean up, as there is no edge where crumbs and debris can get caught. This type of sink can only be used with solid-surface countertops, such as composite, granite or marble.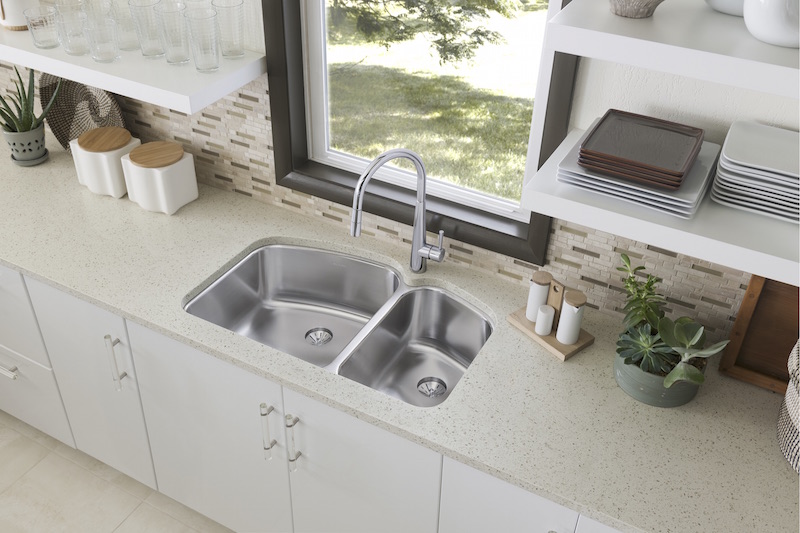 Some countertop manufacturers integrate a sink with the countertop for a modern look. Integrated sinks and countertops can be made from natural stone, such as granite, or composite materials, such as quartz. Opting for an integrated sink can create a distinctive look in your new kitchen.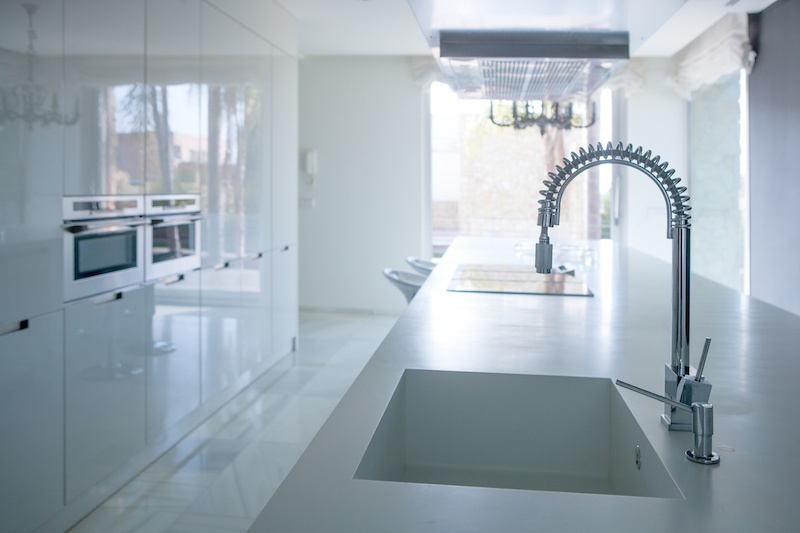 Apron front sinks are timeless and can be a focal point in a kitchen. A porcelain or copper apron front sink evokes a feel of a rustic farmhouse. But, an apron front sink in stainless steel takes on a much more modern feel, especially when coupled with stainless steel appliances. And practically speaking, apron front sinks are deep enough to hold large pots and platters for easy cleanup.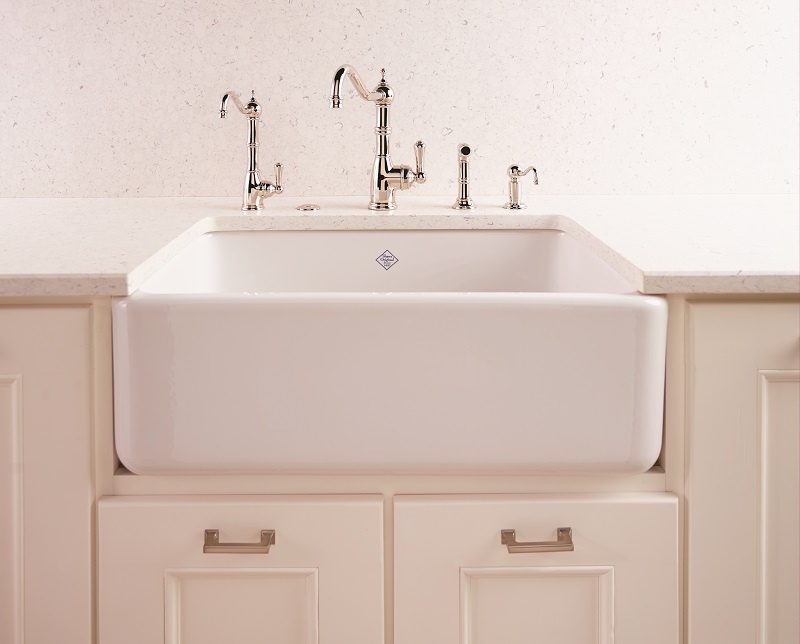 6. PREP SINKS
A prep sink typically is separated from the main sink so that more than one cook can be working in the kitchen at the same time. Often, they are installed in the island for maximum functionality. Prep sinks come in a wide variety of shapes and sizes, so choose a style that works with your kitchen design and fits the space you have allocated.
Kitchen sinks are far from boring and utilitarian. Today's modern sinks can include a wide range of accessories, including cutting boards, utensil trays, drying racks and colanders so ask about these options when making your selection. And remember, functionality is very important, but aesthetics are also key. Choose a sink that works with the style and look you are trying to achieve in your new kitchen for an overall cohesive design.